Beaches
When you visit St. Simons Island you're sure to spend a majority of your time at the beach. St. Simons has 3 miles of continuous beach, stretching from the pier/village area to East Beach.  Windsurfing, kitesurfing, bicycling, dolphin watching, and simply sunbathing are a few of the most popular St. Simons Island activities!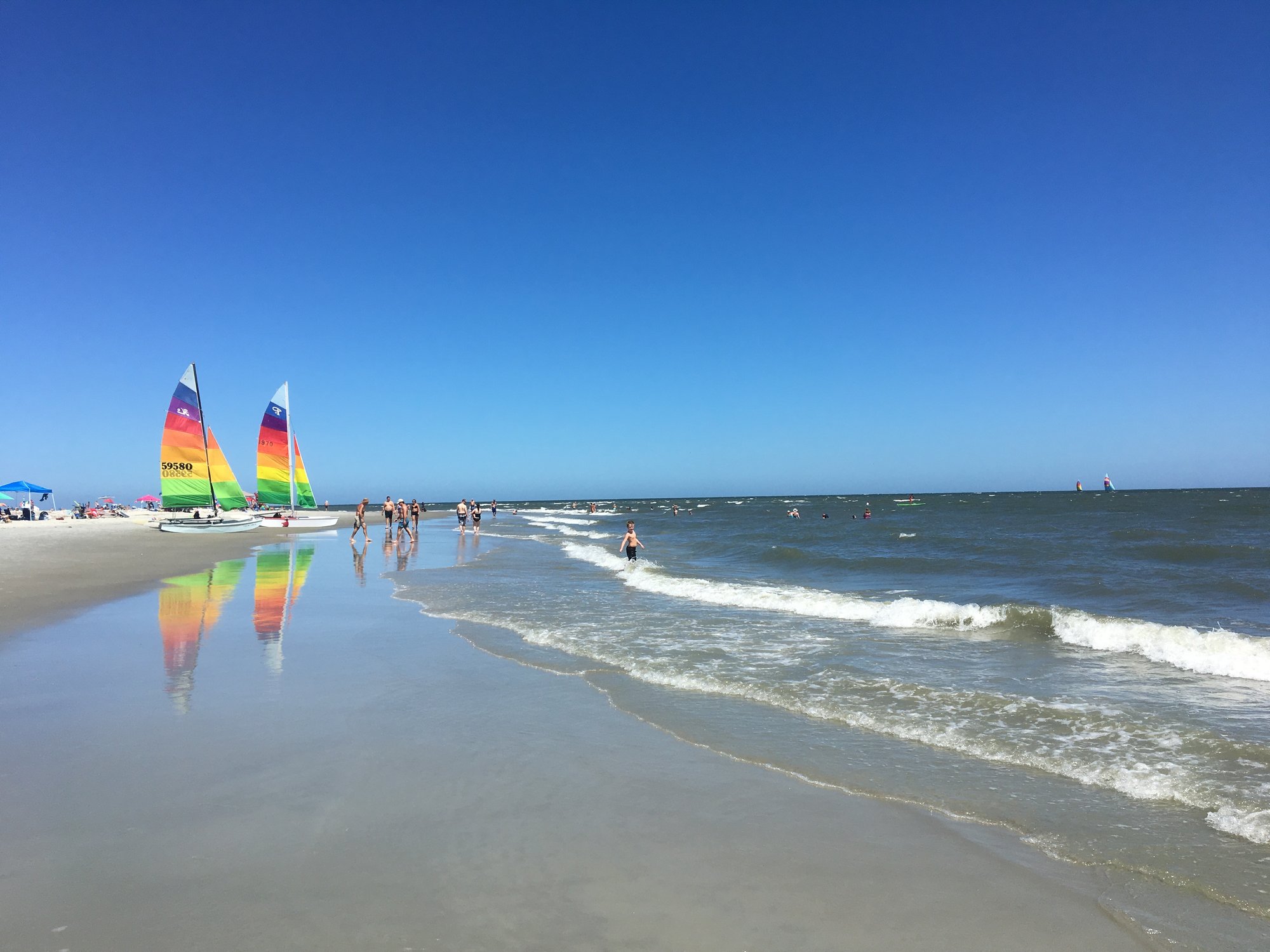 Massengale Park
1350 Ocean Blvd. • SSI, GA
Situated along East Beach, this park includes a shaded picnic area, a playground, and  plenty of parking.
Amenities:
• Beach access with ADA mats
• Restroom facilities
• Picnic tables
• Grills
• Playground
East Beach
4100 First St. • SSI, GA
One of St. Simons Island's most popular beaches, featuring the widest beach area and plentiful parking.
Amenities:
• Beach access
• Restroom facilities
• ADA Accessible Beach Access
• Seasonal concession facility
Driftwood Beach
N. Beachview Drive • Jekyll Island, GA
Located on the north end of Jekyll Island, Driftwood beach will amaze you with the beautiful driftwood and trees that resemble a tree graveyard. This is due to the north end of the island slowly eroding away and being deposited on the south end of the island. Driftwood beach offers a wonderful location for photographs and is a very popular site for weddings.